"It's not easy to write about music, but you've found a way to do it meaningfully and honestly. Your enthusiasm and creativity will take you far." – Cindy McTee, Composer
Alex Burns MA (Musicology); BMus (hons) founded Classicalexburns in 2015, as a side project to her music studies at The University of Sheffield. Alex is currently working as a freelance arts marketing professional, music writer, trumpeter and private trumpet teacher. She currently holds contracts with Sheffield Music Academy, Sheffield City Hall, and Classical Sheffield. Other freelance work includes working with Music in the Round, English Touring Opera, NowThen Magazine Sheffield,  Sheffield Creative Guild, Illuminate Women Composers, and Music Theory Online.
In 2017/18, Classicalexburns was ranked as the Number 1 'Best Classical Music Blog' by Scorebig. The ultimate goal of this blog is to create accessible and engaging blog posts that appeal to beginners and novices of Classical music. From baroque to film music, there'll be something for you here.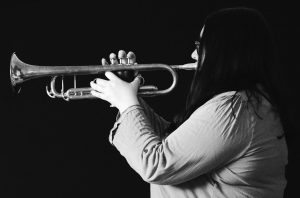 A sought after trumpet and cornet player, Alex currently holds a trumpet residency with the Sheffield Philharmonic Orchestra as well as playing solo cornet at Old Silkstone Brass Band. Alex has performed with a multitude of different theatre companies, orchestras, big bands, and chamber ensembles, and she is always on the lookout for more playing opportunities. With over twelve years of performance experience, she often uses the music she plays as inspiration for blogs and articles.
Alex's work covers a broad range of styles, but focuses largely on the Classical genre. Alex is available to write programme notes for ensembles, give pre-concert talks, and do concert reviews. Her areas of specialism include: The life and music of Gustav Mahler, Music and Religion, Music and Gender, and solo trumpet music.
Alex is available for commission as a freelance writer. She is able to write articles, blogs, programme notes, CD reviews, concert reviews, and interviews. Alex is also available as a trumpet/cornet dep for rehearsals, concerts and recordings.
For commission enquiries please email: classicalexburns@gmail.com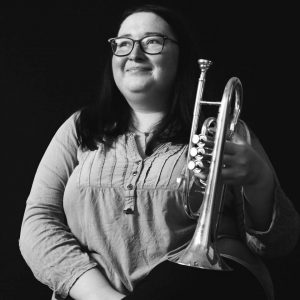 Photo credit: Matt Giles Photography