Welcome to Classicalexburns – Award Winning Classical Music Blog
"I love, on your site, the unusual selection of composers and their works you direct us to consider. The internet needs more thoughtful, intelligent musical writers, thank you for being one of them." – Judith Weir CBE and Master of the Queen's Music
Dedicated to making classical music more accessible for the masses since 2015, Classicalexburns publishes regular blogs on the classical music genre. This blog aims to cover as much ground as possible, so whether you are a die-hard classical music enthusiast or a novice to the genre, there will be something for your taste here. Blog posts vary in length and detail and will contain information, history, context, analysis, and opinions – offering a unique classical music experience.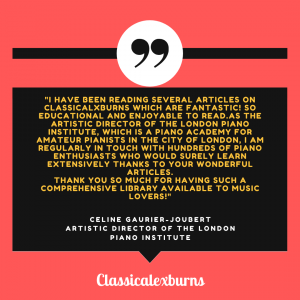 Classicalexburns Awards
Number 1 Best Music Blog on Score Big's 'Top 50 Music Blogs'! 2018/19
Number 4 Top 10 UK Classical Music Blog 2019 & 2020
Number 4 in Feedspot's Top UK Classical Music Blogs to Follow in 2018/2019/2020
Number 22 in Feedspot's 'Top 50 Classical Music Blogs in the World'
Number 23 in Feedspot's 'Top 50 Classical Music Blogs and Websites for Classical Music Fans'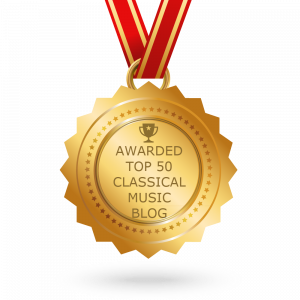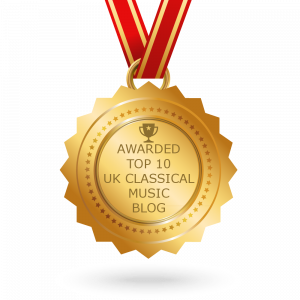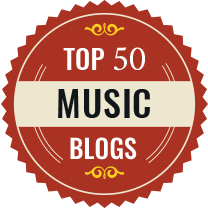 Donate to Classicalexburns
Classicalexburns is maintained and developed on a completely voluntary basis. If you enjoy what this blog offers for the classical music community, you can help with the upkeep and development of this website by offering a donation.
All money raised through donations will go towards the upkeep, development, and growth of Classicalexburns. Donations, however small, will make all the difference to this website, and will be greatly appreciated.