Gustav Mahler: Symphony No.2 (Movement II)
Movement II
Once Mahler had completed the Second Symphony, he became troubled as to where the Andante movement should be placed. Completed in the summer of 1893, the Andante was originally labelled as the third movement as Mahler initially felt that "the power of the opening movement and the gentleness of the Andante was too extreme." Out of all three inner movements, the Andante was moved around the most, going from third to fourth, before finally settling in second. 
Vastly different in character from the First Movement, the second is light in character and idyllic in its presentation. To remedy the contrast between the first and second movements, Mahler added in a pause after the first "for at least five minutes." In the modern day, this is not always adhered to, but is often used as the point in which to bring out the soloists, who sit on stage until the last two movements. 
Although many took great issue with this movement, Mahler stood by his music and described it as an intermezzo. Programmatically it shows an "echo of days gone by in the life of the one who we carried to the grave in the first movement – days when the sun was still brightly shining for him." This is perhaps the most obvious instance of the first and second movements being independently composed from each other. 
Similar to flickers of the first, the Andante movement harks back to the idyllic nature scenes of the First Symphony, where our well-loved person is immersed in the landscapes. The delicate dance leads on this, with also the shift from the dark C minor tonality to Ab major leading the way on this idea. 
Mahler once again uses counterpoint to solidify his ideas, and this creates a complex middle section of the movement. The subtle changes in character throughout this loose theme and variation structure highlights the light and shade in the memories that are remembered after the funeral from the first movement. In one of the revised programmes, Mahler explains that this movement shows both happy and sad memories, with the sad being 'his lost innocence.' Unlike the rest of the symphony, the second is the only one that focuses more on the past, than on the future. 
Although not as programmatically fruitful as other movements, the Andante does play an important part in the fabric of the Second Symphony. 
Ⓒ Alex Burns 2023
I gratefully acknowledge the financial support provided by the Gustav Mahler Society UK for this Mahler 2 blog series. 
To learn more about the fascinating life and music of Gustav Mahler and to enjoy study days, social events and recitals which are held throughout the year, enquire about membership at: info@mahlersociety.org  or visit the Gustav Mahler Society UK website.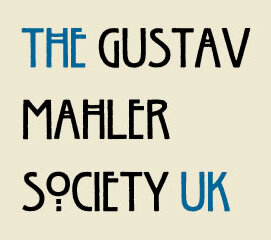 You can experience this epic symphony for yourself this March in Sheffield when over 300 local musicians unite to perform this incredible work.