Interview with Violinist Fenella Humphreys
Ahead of her exciting Beethoven 250 concert in Sheffield with the Sheffield Philharmonic Orchestra next month, I caught up with violinist Fenella Humphreys to talk all things Beethoven 250 and playing the violin:
1) When did you start playing the violin?  What drew you to playing it?
I started when I was about 6 or 7. I'd love to be able to say something poetic, that I was drawn to the beauty of its sound, or I heard a concert and had to learn. But being honest I was a bit of a nightmare kid, and if my older brother was allowed to do anything I wasn't, I'd throw tantrums. Even when he started school – to the extent my parents managed to get me into school a year early! He started playing violin and eventually my parents gave in and let me start too. 
2) Do you have a favourite work to perform? Why that piece?
This changes almost daily – I always get excited about whatever I'm working on at the time. But there are a number of works that remain constant within that – lots of Bach (especially the E major and D minor Partitas), Ades Violin Concerto, pretty much everything Sibelius wrote, Britten Concerto, Faure 1st Sonata, piano trios by Schumann, Mendelssohn, Ravel, so many of the works that have been written for me, for example Cheryl Frances-Hoad, Sally Beamish and Sir Peter Maxwell Davies. And so much more!
3) You'll be playing Beethoven's incredible Violin Concerto with the Sheffield Philharmonic Orchestra on March 7th 2020 – how have you gone about practising such an epic piece like this?
I had a funny start in life with Beethoven. My Dad would often sit me down to listen to recordings of all sorts of different music. But he always held off with Beethoven Concerto. He had such a reverence for it that he felt I shouldn't listen to it until I could really sit still and take it in. Which of course clothed it for me in a mixture of mystery and fear! I didn't learn it in the end until I was doing postgrad, and even then I just didn't get on with the way that particular teacher saw it, so I only ever took it to one lesson. So while I loved it to listen to, it was only a couple of years later when I was first asked to perform it that I suddenly realised what a joyful work it is to study and perform.
It's a real partnership between violin and orchestra, rather than a battle or a showpiece. Already in the first movement alone he asks you to play 'dolce' (sweetly) eleven times! Because it's something I've performed a fair bit now, I'll usually approach it by taking the score and part out a few months ahead, and just work through it slowly now and then when I have some free time, gradually getting it back into my muscle memory, and questioning it musically afresh. As the concert comes closer I'll be working on it for more hours every day. 
4) Amidst all the Beethoven 250 celebrations going on this year, why do you think Beethoven is still relevant today?
To me, history in all its forms should always remain relevant, and that includes our cultural heritage. Beethoven broke rules, changed musical forms, questioned everything. We can learn so much from that today. So much of his music to me still feels totally shocking, even with everything that we know came after him – the late string quartets, op.127-135 are really extraordinary in this respect.
I played the Grosse Fuge op. 133 for the first time last year and I couldn't believe what was happening in the music, it was such crazy writing. In the first rehearsal I blamed the fact I was on codeine – on the second I realised it really was just the music! And equally his music can be full of humour and wit, or at other times soothe like nothing else. The purity and beauty found in the violin concerto couldn't fail to console me, however bad things were.
5) What exciting concerts do you have coming up in 2020?
2020 is still young, but it's been really exciting already, including recording Sibelius' Concerto and Humoresques with BBC National Orchestra of Wales, which was an incredible joy and privilege – that's due for release on Resonus in the autumn. I'm always busy commissioning new music, and two different projects come to life this year – one for solo violin collecting together new and old Caprices, and another based around Vivaldi's Four Seasons. I'm also looking forward to a series of concerts in Istanbul, and to more performances with the recently formed Roscoe Piano Trio. 
Find out when you could see Fenella perform on here website here!
Sheffield Philharmonic Orchestra Website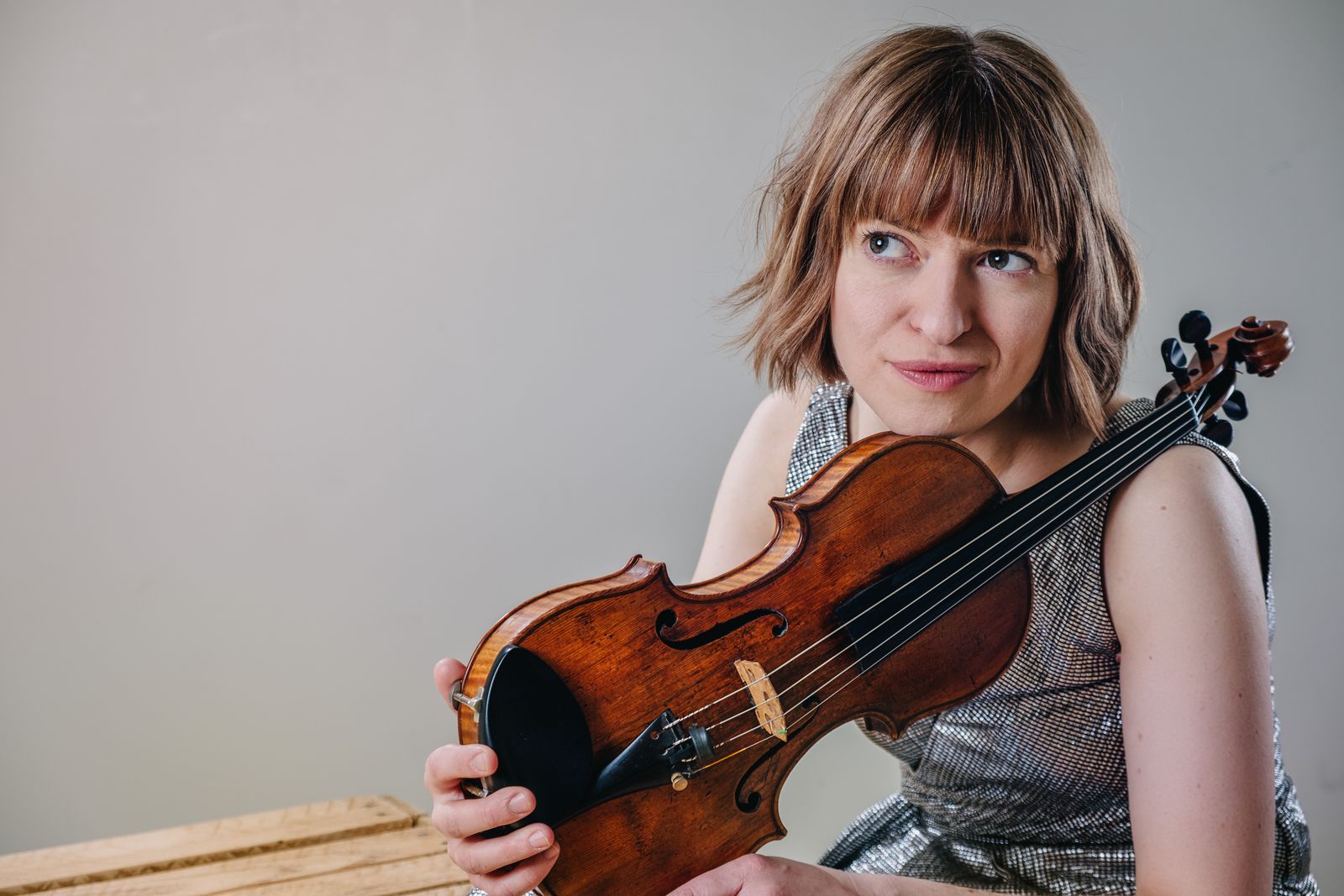 Photo: Alejandro Tamagno