Interview with Dr Sarah Price
Now more than ever arts organisations are searching for ways and means to begin to re-engage their audiences they once had before the COVID-19 pandemic began. Dr Sarah Price is an academic researcher, currently at The University of Sheffield, who focuses her invaluable research on how and why people engage with the arts. I caught up with her this month to rack her brains on where we're currently standing in the arts sector in regards to audiences.
In a time where everything is so uncertain in the contemporary arts world, what does your research tell us about current audience behaviour?
When we've done interviews with audiences at lots of different types of arts events, what's striking is the way they talk about going to arts events – it's really different to how they talk about going to the cinema or to a gig at a big arena. While people do want to be entertained or moved or have an enjoyable experience, audiences see buying a ticket as a way of supporting the arts in their area. It's like deciding to buy a coffee from an independent cafe instead of Starbucks – it's not just about getting a good coffee, it's about supporting a local business. This kind of 'ethical consumption' seems to be on the rise as audiences realise how fragile the arts sector can be. 
Digital concerts and events have started to become the norm for many amateur and professional music ensembles – do you think that this might cause them issues re-engaging audiences in the future?
Digital events have been an absolute lifeline for lots of audiences during lockdown – look at the popularity of National Theatre at Home. And it means people who struggle with access, mobility or getting childcare can watch performances much more easily. But audiences are pretty united in saying that it's just not the same as the real thing. An orchestra on a recording can never replicate that feeling of being hit by a wall of sound, while you're sitting with lots of other people and wondering if they're going to pull it off. It's going to be an up-hill climb to get back to normal concerts, but there is an audience waiting for the return. We're collecting testimonials about what audiences are missing at the moment – so let us know what you're looking forward to when the lights go back on.
Lots of your work is linked to audience experience at classical music events – how did you come about specialising in his area of research?
I did a pretty traditional music degree, but I never had that much interest in learning about yet another dead, white, male composer when there are so many more people listening to and making music away from the spotlight. I was always far more interested in the social context of how pieces came about. And then I did a module on the psychology of music in my third year, and I was absolutely hooked! I hadn't really found a way to combine these interests, and then I saw a PhD on classical music audiences being advertised at Sheffield uni which just sounded fascinating, and I've been an audience researcher ever since.
You've conducted research for the CBSO and at Trinity Laban – what was it that brought you up to the Steel City?
I did my PhD at Sheffield uni and loved spending time in the city, but since I was researching audiences in Birmingham, I didn't live here at the time. About a year after my PhD, my supervision – audience extraordinaire Stephanie Pitts – got funding for a huge study on contemporary arts audiences. I got a job working on the project and moved up in 2017. After living in London before, it's still such a privilege to be able to walk from my house into work, or the city centre, or even the Peak District! There's so much music going on here, and more pubs than you could ever get round.
Can you tell us more about SPARC and what you do with them?
SPARC is the Sheffield Performer and Audience Research Centre and it's a hub for audience research within the Music Department at the University of Sheffield.  Over the last ten years, various researchers and students have been involved with SPARC doing research on classical music audiences, musicians, choirs, and more recently branching out into dance, drama and visual art. I'm a researcher there, so I work with arts organisations to learn new things about audiences.
While there are lots of organisations who collect numbers and statistics about the arts, we are focussed on collecting stories – one of my favourite parts of my job is interviewing people, where I get to sit down over a coffee and learn about people's lives for an hour. We publish loads of findings on our website – http://www.sparc.dept.shef.ac.uk/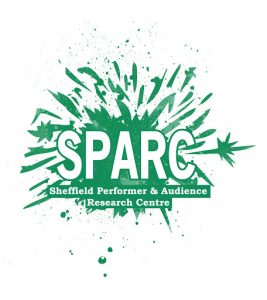 What do you think the role of an academic is in the arts industry?
Often the best thing we can be is a 'critical friend' to arts organisations – observing their work, talking to their audiences, and offering a new perspective on their activities. Similar research to ours does happen in the arts industry, but when we're lucky enough to get a research grant, we're given just so much more time and space to conduct really thorough research and take a deep dive on a particular question. But within academia, we've still got a lot of learning to do about how to share these findings clearly – most people don't want to wade through journal articles, and I don't blame them! Things like handbooks and summaries help, but so does having a coffee with a programmer or marketer and just bashing out some ideas.
If you could give one piece of advice to classical music audiences what would it be? 
Classical music concerts can be massively off-putting to newcomers – understandably! Everyone is sitting in silence, listening to pieces that might be an hour long. My advice to anyone coming for the first time is that you're not the only one there who is struggling to concentrate, or doesn't really 'get' this piece, or is hearing it for the first time. Lots of people in the room – even the regulars – are feeling the same as you.
©Alex Burns 2020