Interview with Tine Thing Helselth
Since the beginning of her career, Norwegian trumpeter Tine Thing Helseth has championed the trumpet repertoire amongst audiences on all six continents, meriting the highest critical praise for her soulful, lyrical sound and collaborative approach to music-making. An artist who challenges the boundaries of genre with an intensely creative, open-minded philosophy, Tine's ever-expanding repertoire ranges from the classical period to contemporary works and new commissions.
We caught up with this award-winning musician this week to talk about her new album and her favourite music.
I'm sure you are really excited about your upcoming release of Magical Memories this coming May – what inspired you to make this collection of your favourite trumpet pieces?
I am very excited! I wanted to make a selection of some of my favourite tunes, a lot of them bring fond memories. Both happy and sad. My hope is that the audience either already have great memories associated with the music or can create some with these songs. Some of the tunes I heard for the first time when I was very young when my mum, also a trumpeter, played together with the organist in church. I was laying on the floor very close to the organ, and it was an extraordinary feeling to feel the vibration and sound of this huge instrument. 
What is your favourite track on Magical Memories and why?
Basically, they are all my favourites! But if I have to choose one, I guess I will say the two Norwegian wedding marches; Bruremarsj fra Østerdalen and Bruremarsj fra Sørfold. I love doing these Norwegian traditional tunes, they are so free and speak to my heart. 
What was it that drew you to the trumpet when you first picked it up?
My mum plays the trumpet, as a hobby. So, it was the most natural thing for me to do the same. I can't remember ever wanting to do anything else.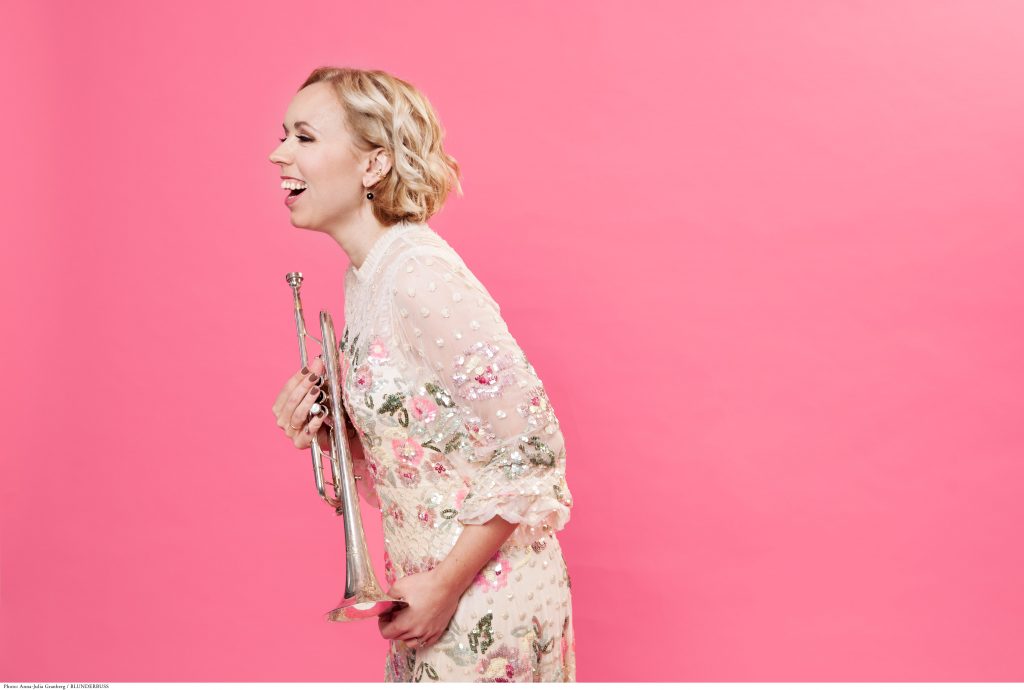 Do you have a favourite piece to perform? If so what, and why?
It changes all the time! A couple of days ago I performed my own arrangement of the song cycle Haugtussa by Edvard Grieg for trumpet and piano, and the feeling of sharing the journey of Veslemøy (the main character in Haugtussa) with the audience was out of this world. I can really get across all my emotions. So many colours and characters. So many words I want to get across without saying them. I love the challenge and I love Grieg's musical language.
Do you have a venue that you're excited to perform in again?
I have many places that are extra special. I was supposed to do a concert at Carnegie Hall in June 2020, and I can't wait to get back there when the COVID pandemic is all over. That is one of the most amazing venues I have ever played in. 
Do you have any advice for young female brass players who are starting out their musical journey?
Believe in yourself and your voice. Work hard, it's all about the playing and the music. No matter what other people say or what people think you can do as a women playing a brass instrument, just know that the only thing that is important is that you focus on the music and your instrument. And they are wrong if they say that you can't do something because of your gender, no matter if you are a boy or a girl. It's complete nonsense. And you are going to show them! 
Tine Thing Helseth's album Magical Memories is out on LAWO Classics on 28 May.
©Alex Burns 2021
Image Credits: Anna-Julia Granberg Blunderbuss