Tutti Announces Creative Skills Marketplace 
This week, London-based startup Tutti has announced a brand-new online marketplace for creatives all over the world to share their skills. Thousands of talented creatives (estimated at 50,000 freelancers in the UK alone) have lost work this week due to the Coronavirus pandemic. There are millions of people self isolating around the world with the time and desire to learn a new skill from the comfort of their living room. Creative Skills offers a one-stop shop for anyone looking to learn a new craft, continue their creative journey, support artists, find collaborators, or be inspired to take up something new. 
While there are already platforms available offering access to distinct disciplines (e.g. music lessons in the UK), Creative Skills showcases the worldwide expertise of creatives in music, theatre, dance, film, photography, art and more. 
Creative Skills is unique in being free to sign up for, and charging zero commission on bookings through the site. As shown by the polls done by the Creative Industries Federation, a third of the creative workforce is freelancers and over 50% of them have had 100% of their work cancelled during this pandemic. To support freelancers in earning a fair wage, we are taking zero commission and giving them the entire fee (minus the 2-3% charged by our payment providers). 
It takes under 5 minutes for creatives to set up an online presence and it's simple to get paid via bank transfer or PayPal. As many people will suffer income loss during this difficult period, artists can choose how they wish to charge bookers: money upfront, money after, pay as much as you can, pay when you can or even skill share. 
Mental health charity Mind has issued self-care advice for the next few months of self-isolation, recommending that we should all find ways to relax, be creative and keep our brains stimulated. Tutti's Creative Skills aims to make that as easy as possible, and already offers access to online singing, drama coaching, mindful art, conducting lessons, slow stitching and conducting lessons within 24 hours of launching. 
We are calling all creatives to create a free profile to advertise their skills, and calling anyone looking to learn a new skill, or book a living room concert, a voice over artist, a music theory lesson or accent coaching, to book an expert today. 

About Tutti
Tutti is a London-based startup founded by Gabriel Isserlis. It was founded in 2018 to help creatives find and book inspiring spaces across London for rehearsals, performances, music videos, photo shoots and other creative uses. Due to the COVID-19 pandemic, Tutti has built the Creative Skills platform as another way to support creatives all over the world share their skills. Founder Gabriel Isserlis comes from generations of professional musicians. It's his dream to make people's creative lives simpler and more productive through technology. 
With thanks to Sharetribe, without whose kind support we would not be able to offer free listing and zero commission, and The Rattle collective for their support and mentorship. 
Contact
Creative Skills website: https://creative-skills.sharetribe.com/ Tutti website: https://www.tutti.space/
Social media: @tutti.space on Instagram, @tutti_space on Twitter, @tuttispaceofficial on Facebook
Press contact: info@tutti.space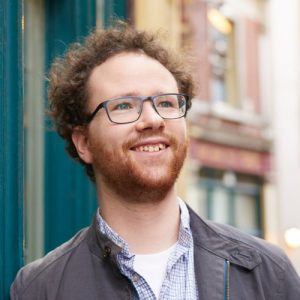 Founder of Tutti and Creator of Creative Skills, Gabriel Isserlis (photo credit: Nina Close)