Interview with Christopher Tin
Christopher Tin is a two-time Grammy-winning composer of concert and media music. Time Magazine calls his music 'rousing' and 'anthemic', while The Guardian calls it 'joyful' and 'an intelligent meeting of melody and theme'. His music has been performed and premiered in many of the world's most prestigious venues: Lincoln Centre, Kennedy Centre, Hollywood Bowl, the United Nations, and Carnegie Hall, where he had an entire concert devoted to his music. He has also been performed by ensembles diverse as the Royal Philharmonic Orchestra, Philharmonia Orchestra, Welsh National Opera Orchestra, Metropole Orkest, and US Navy Band. 
We were thrilled that Christopher took the time to chat with us this week about his inspirations, favourite music and his invaluable advice for novice composers!
Congratulations on all your fantastic awards, especially your two Grammy awards! What was it like to win with Baba Yetu and then go on to be a Guinness World Record holder?
Both events were quite the honour!  I think the Guinness Award was particularly memorable, as the presentation ceremony was on stage at Lincoln Center at a concert for my 40th-birthday.  Moments after accepting the award, I played the piano part in the world premiere of my piece 'Flocks a Mile Wide', and I was trembling in my seat the whole time.  I'm a pretty confident conductor on stage, but when it comes to actually playing an instrument on stage, my hands are literally shaking!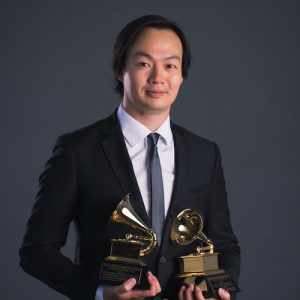 © Alfredo Chocano
You compose in a range of styles and genres – do you have a certain style/composer/instrument that you often go back to when you need some inspiration?
There are a few composers that I'll often turn to, mostly classical, film, and jazz.  On the classical side I'm a fan of Prokofiev, Debussy, Mahler, Stravinsky, Copland… composers with music that's chock full of great harmonic and textural ideas, but who could still write a fantastic tune.  Film composers I adore are John Williams and Ennio Morricone.  On the jazz side, I've loved a lot of Vince Mendoza's stuff over the years–he's a great arranger.  Basically all of these composers know that each and every individual musical thought can be a special moment, and maximize that.
What has been your fondest musical memory so far in your life?
I think my Carnegie Hall conducting debut… I conducted 'Calling All Dawns' there in 2019, and it was honestly a blast.  It's just a marvellous acoustic on stage, and being surrounded by a pro orchestra and 250 singers was just one of the most incredible experiences.
During a period that has not savoured the live music experience, is there a venue or concert hall that you're really excited to get back to?
I was about three weeks away from making my conducting debut at Lincoln Center when the pandemic hit, and I'm sorely looking forward to actually rescheduling that concert.  I have to say, though, there are some fantastic spaces out there… the Elbphilharmonie in Hamburg, for example.  Just gorgeous spaces, both sonically and architecturally.  I'm looking forward to experiencing them someday, even if just as an audience member.
What kind of music are you working on at the moment?
At the moment I'm scoring a game, and I'm deeply immersed in Arabic music.  It's been a wonderful, though challenging, learning experience.  Since I think it's important to doing right by the music of other cultures when you're invited to collaborate, I try to learn as much as I can before diving in.  And that's often a time-consuming process!  I'm also doing a little Kickstarter fundraiser for my next album, 'The Lost Birds'.  It's going quite well, but it's a lot of effort to successfully organize and launch.
You released a new album in August 2020, To Shiver the Sky, can you take us through the process of finding your inspiration and making it into a fully-realised album?
To Shiver the Sky
 is an oratorio about the history of flight that actually had its origins in a piece that I composed for the opening menu screen of the video game 
Civilization VI
.  The piece was entitled 'Sogno di Volare', and was a setting on Leonardo da Vinci's writings on flight.  I felt that I had more to say on the subject, and so I re-recorded the piece as the overture to the new album, then composed 10 additional movements, all settings of words by pioneers of aviation, including Jules Verne, Amelia Earhart, Yuri Gagarin and more.  
It was a fantastically enjoyable process, and the subject matter allowed me a lot of ways to get very creative.  For example, one of the movements is called "Astronomy", and is a setting of words by Nicolaus Copernicus.  And for that movement, I was able to actually create a pointillistic texture on the score, such that when you draw lines between the note heads, you actually draw out all the constellations related to flight.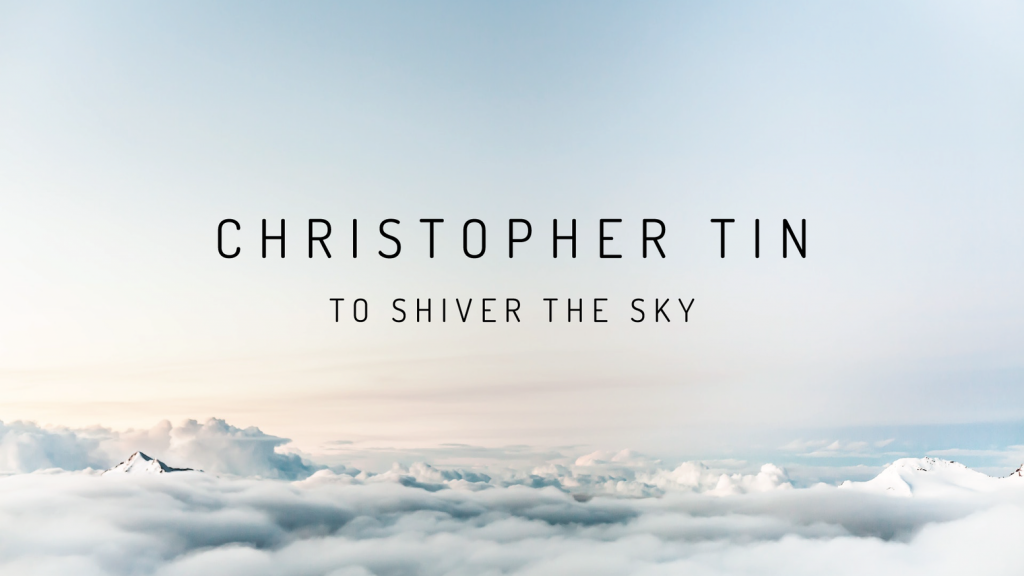 Do you have an all-time favourite piece to listen to? Why that piece?
It's not something I listen to regularly these days, but probably the piece that's gotten the most play over my lifetime is the Rondo Finale of Mahler's 5th Symphony.  It's sort of the skeleton key to unlock how I approach composing.  It's chock full of fantastic counterpoint, rich inner movement, tons of orchestral color, referentialism, and constant reinventions of rich thematic material in many guises.  It's just a magnificent piece of music, and probably the piece that I would choose as my desert island pick.
What is your advice, as an award-winning composer and conductor, to others who are pursuing their musical dreams?
I like to tell everyone to keep an open mind to what opportunities might present themselves.  I never thought I'd write music for video games, but it turned out that it was my entry point into so many more things, most notably a career as a concert composer.  Be voracious in your consumption of music; learn how to do everything, from playing an instrument, to arranging, to composing, to conducting.
Play other genres; play jazz and learn improvisation, play in a world music ensemble and reshape the way you think about music.  Nurture a lifelong love of music discovery, and not only will it open completely unexpected doors, but it will also nurture your hunger for the rest of your life.
©Alex Burns 2021
Image Source: Alfredo Chocano